metalworkingmag.com
Written on Modified on
Individual items and small batches in the field of sophisticated precision mechanics for customers in the electronics, aviation and medical sectors as well as in mechanical and systems engineering are the core expertise of HS-ferinnotec GmbH from Zeilarn. The team, which now consists of 17 staff, has been providing top quality at competitive prices since 1992.
In order to ensure a high degree of flexibility and productivity, the company uses modern machine tools from DMG MORI and also digital solutions from the machine tool manufacturer – initially PLANNING BOARD for efficient order planning but now also up2parts for fully automatic quotation calculation.
Thanks to up2parts calculation, we can now produce reliable quotations in a few hours instead of several days. We have already won many orders as a result - Hans Schacherbauer. Managing Director HS-ferinnotec
The speed of response is decisive

"Our response speed often decides whether or not we win an order," reports Hans Schacherbauer, founder and managing director of HS-ferinnotec. "Thanks to our high degree of vertical integration, we are already well positioned in this respect." The wide range of services includes milling, turning, eroding and welding and also reliable quality control. The cooperation with DMG MORI in the turning and milling areas has been in place since 1999: "An NVX 5100 and two CMX 70 Us are the latest investments."
up2parts with focus on demanding workpieces

A close partnership with DMG MORI also exists outside of actual production. HS-ferinnotec was a test customer for PLANNING BOARD in 2020. "The clearly-arranged software has taken us a major step forward with regard to order planning," says a delighted Hans Schacherbauer about the paperless solution, comparing it favorably with data entry in Excel and on paper, which was previously manual. When DMG MORI added up2parts calculation software to its product range for automatically calculating quotations, the machine tool manufacturer succeeded in winning another test customer in HS-ferinnotec. Hans Schacherbauer remembers the collaboration: "Together with DMG MORI and up2parts, we were able to expand the digital solution to include extra functions that are essential for machining companies." The preparation of quotations with up2parts calculation is based on artificial intelligence. Calculations and quotations can be produced in seconds and with just a few clicks. "It also works with very complex workpieces," says Hans Schacherbauer. Planning efficiency, success rate and therefore competitiveness can be increased from a batch size of 1 in this way. "That is ideal for our type of orders."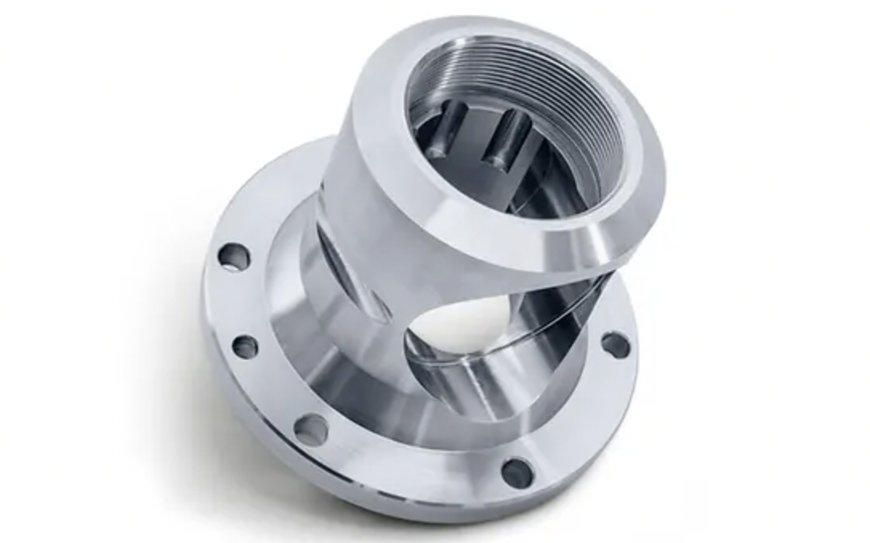 Company-specific database for AI

up2parts calculation is based on a company- specific database that is continuously maintained by customers. The database contains details of the machines on the shop floor, materials, customers and hourly rates for individual process steps: "Components are entered as a 3D model." On the basis of this information, up2parts calculates the costs for producing the respective component – to an accuracy of about 5 %. "The calculation becomes more accurate with each successive component, because the software continuously learns from our entries and occasional manual corrections," adds Hans Schacherbauer.
Reliable quotation preparation in a few hours rather than several days
The added value comes from the speed. "Whereas it used to take several days to produce a quotation, we can now respond to customer inquiries with a reliable price within a few hours," concludes Hans Schacherbauer. Because of the time advantage compared to his competitors, he has already won many new orders.
Supporting growth with digital products

DMG MORI and HS-ferinnotec never run out of ideas for the further development of up2parts calculation. Since the beginning of this year, the product has been available as software-as-a-service within PAYZR and it will interact with PLANNING BOARD in the future. "The data from the calculation will then automatically flow into order planning, which will reduce the number of manual steps further," explains Hans Schacherbauer, who is convinced that the digitization of his processes is an important pillar for further growth: "We are going to increase the size of the production area as well as expand and automate the capacity on our shop floor, but activities concerning work preparation and planning can also be sustainably optimized, which has been impressively demonstrated by up2parts calculation and PLANNING BOARD."
www.dmgmori.com