metalworkingmag.com
Written on Modified on
AAOS 2023: ANCA Inc. Brings Cutting-Edge CNC Grinding Machines to Annual Meeting
ANCA Americas to exhibit at the American Academy of Orthopaedic Surgeons Annual Meeting in Las Vegas, booth 733, March 7-11, 2023, debuting its industry-leading CNC grinding technology.
The AAOS Annual Meeting will bring together orthopaedic surgeons from around the country to learn and explore the latest advancements and technologies for the industry. As a leader in the development of grinding equipment to produce implants, bone rasps, femoral balls, bone drills and taps, the team at ANCA Inc thought it was essential that their technology was on display.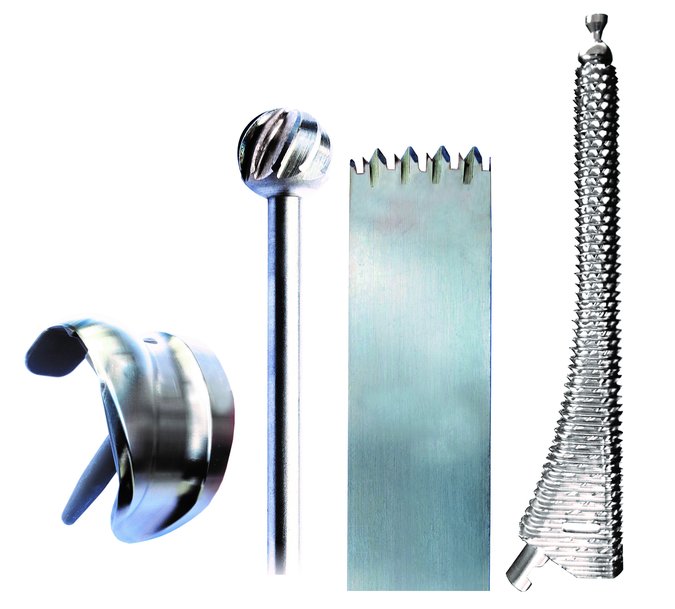 "Our client base for the medical industry continues to grow, and there's a reason for that. Our grinding machines offer the flexibility in their design and software for the development of Orthopaedic medical components. For ANCA, it made sense that we be at this show to allow us the opportunity to communicate face-to-face with those in the market. We're excited to be exhibiting and showcasing our latest technologies," says Keith Grillot, Sales Manager at ANCA Inc.
ANCA has the grinding solutions you're looking for to improve your production of implants, bone rasps, femoral balls, bone drills, and so much more. If you're attending the AAOS annual meeting, stop by booth 733 to visit ANCA and explore the most innovative grinding solutions in the market to improve the efficiency of your production and the quality of your parts.
ANCA is a market leading manufacturer of CNC grinding machines. It was founded in 1974 in Melbourne, Australia where the company still has its global headquarters. ANCA has offices in the UK, Germany, China, Thailand, India, Japan, Brazil, Mexico, and the USA as well as a comprehensive network of representatives and agents worldwide.
www.machines.anca.com